Visionary Air & Hoover Dam Bus Tour
$<% adultRetail | limitTo: 3 %>
per adult
$<% childRetail | limitTo: 3 %>
per child
Duration: 6 hours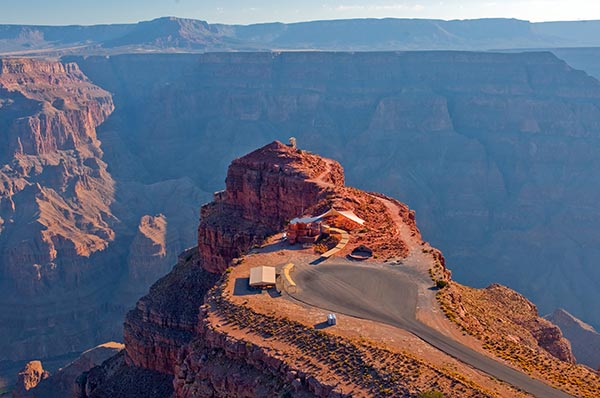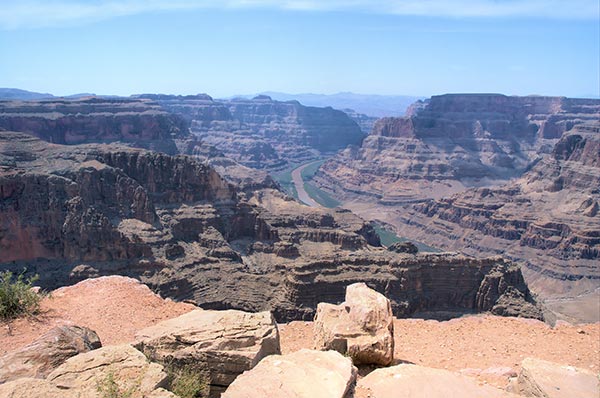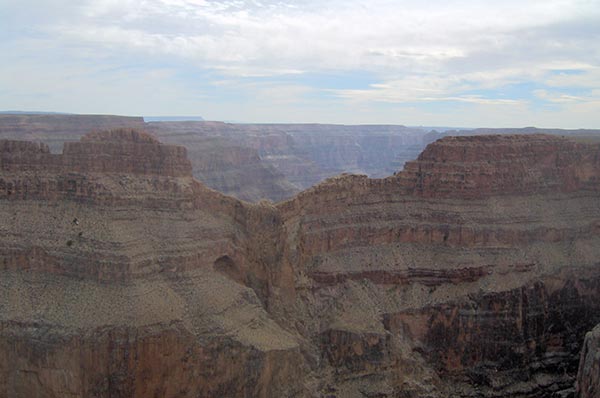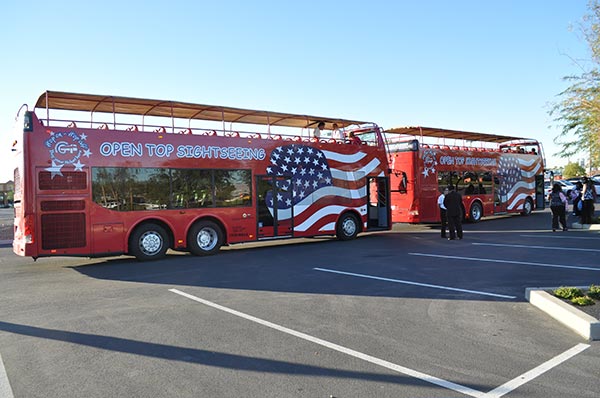 Air tour over Hoover Dam, Lake Mead and Grand Canyon West
Meal included
VIP Hoover Dam interior tour
Hotel transfers included
Grand Canyon Airlines is pleased to offer this Grand Canyon West air tour with an insider's tour of Hoover Dam. The tour begins at our Boulder terminal where passengers will board an airplane that was specifically designed for sightseeing. Our fleet is equipped with high wings and large windows for optimal viewing and air conditioned for comfort. Plenty photo opportunities awaits as guests pass Hoover Dam and Lake Mead on the way to the Colorado River and the incredible sights of Grand Canyon West below. Once the flight lands at the airport, passengers will have some time to shop for souvenirs and to enjoy a meal before the next part of their tour.
The adventure continues with a Gray Line motor coach that will provide the transfer to Hoover Dam for the VIP interior tour of this modern marvel. Enjoy a guided tour of the inner workings of the dam, as well as the history of the dam's creation with ample time for photos and exploring. As with all of our tours, complimentary hotel pick up, drop-off and shuttle service is included.
Tour Duration
Approximately 6 - 6.5 hours hotel to hotel
Hotel Pick-Up
Passengers are picked up from most major Las Vegas hotels
Check In
Arrive at our state of the art terminal for check-in
Air Tour
Fly over Hoover Dam, Lake Mead, the Colorado River and Grand Canyon West
Return & meal
Once you return to the terminal, time is provided to do some souvenir shopping and enjoy a meal before the next part of your tour.
Hoover Dam Ground Tour
Board a motorcoach bus that will transport you to the Hoover Dam. Included in this experience is a guided VIP tour of the inner workings of the dam along with history of it's creation. There will also be time for photos and exploring.
Hotel Return
Return to the motorcoach for hotel transfers back to the Las Vegas hotel.